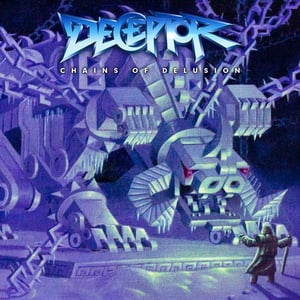 £

6.00 - On Sale
Released on CD in January 2013 by Shadow Kingdom Records. Order direct from the band here.
1. Transmission I
2. To Know Infinity
3. Heatseeker
4. Transmission II
5. Sentient Shackles
6. Oblivion's Call
Watch the video for Heatseeker: http://www.youtube.com/watch?v=8E3ij-P5NgY
Pretend not to fathom the stochastic dance of the atoms, you fools...